Becca Phillips, Certified Veterinary Technician
Becca lives outside of Blanchardville with her husband Kevin, her dogs Chaos, Josey Wales and Jasper, her horses Buddy and Little Brother, and her cats Lefty, Fuzzy, and Trevor. She has been interested in veterinary medicine since she was a little girl. She graduated from Globe University's Veterinary Technician program in September of 2013 and has been working at Black Earth Veterinary Clinic since January of 2014. Outside of work, Becca enjoys gardening, horseback riding, cooking, fishing, campfires, and playing with her dogs.
Emma Risley, Veterinary Assistant

Emma lives outside of Sauk Prairie with her three dogs, Jackson, Roz, and Winnie, her cat Hobbes, and her snake Minka. Emma has experience with a wide variety of animals and animal husbandry. She graduated from UW Platteville with degrees in Animal Science and Agricultural Business. She spent several years working with thoroughbreds in Lexington, KY before moving home. Her interests include herbal and CBD treatment solutions for animals and gardening.
Tanya Hoffman, DVM, CVSMT

Dr Tanya lives outside of Monticello with her husband and 2 kids, their dog Aspen, and their cat Ben. Tanya taught in the Veterinary Technician program at MATC for a number of years producing a lot of the wonderful veterinary technicians in the Madison area. Tanya has worked with Black Earth Vet as an occasional fill-in doctor for a few years, and now she has decided to come work with us full time and get back into general practice. Tanya's special interests are in veterinary spinal manipulation therapy and herbal medicine.
Alesia Riley, Certified Veterinary Technician
Alesia lives on the outskirts of Baraboo with her significant other and their two cats Topaz and Everest. She graduated from the Rockford Career College Veterinary Technician Program in 2020 and has been with BEVC since July of 2021. In her free time some of the activities she likes to do are fishing, hunting, garden tractor pulling, hiking, camping and being outdoors.
Alissa Doyle, Groomer

Alissa started grooming at Black Earth Vet Clinic in May 2015. She started grooming in 1998 and has been enjoying grooming ever since.  Her favorite thing about grooming is making grooming clients feel happy and healthy after their grooming and making a difference in their lives. She lives in Black Earth with her husband and two sons, 3 dogs, 1 cat, and her chickens. Outside of work, she enjoys spending time with her family, camping, gardening, 4 wheeling, and anything outdoors.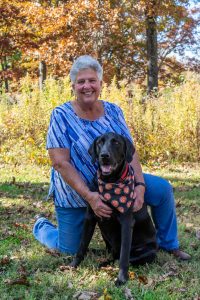 Leslie Parr, Owner, Certified Veterinary Technician
Leslie lives outside of Mt. Horeb with her husband Roger, horses Sawyer, Hawk, Rocky, Gus, Louie, and Vinnie, and Mac, their wonderful black lab. She graduated from MATC in the Veterinary Technician program in 1978. Leslie has worked as a Certified Veterinary Technician for many years in several clinics in Wisconsin. Her hobbies are trail riding, camping with horses, scuba diving, playing with dogs, gardening, swimming, skiing, and socializing.
Milann Ebbert, Certified Veterinary Technician

Milann studied at Madison College in the Veterinary Technician program, graduating in 2018. Milann recently joined the team in November 2022. Her favorite part of the job is being able to educate owners on their pet's wellness care. In her free time, Milann enjoys learning new hobbies, cuddling with her houseful of critters and kayaking.