Anna Pulvermacher, Certified Veterinary Technician & Groomer

Anna graduated from the Madison College Vet Tech program in 2014 and has been working in the field ever since. She enjoys fishing, gardening, and spending time outdoors. She is also happy relaxing at home with her husband, her Dachshund Vienna, their Cane Corso Titan, and their cat Buxley. She also raises chickens, has a crested gecko named Luna, and a wide variety of fish. Her favorite thing about her career is establishing relationships with clients and their pets.
Alissa Doyle, Groomer

Alissa started grooming at Black Earth Vet Clinic in May 2015. She started grooming in 1998 and has been enjoying grooming ever since.  Her favorite thing about grooming is making grooming clients feel happy and healthy after their grooming and making a difference in their lives. She lives in Black Earth with her husband and two sons, 3 dogs, 1 cat, and her chickens. Outside of work, she enjoys spending time with her family, camping, gardening, 4 wheeling, and anything outdoors.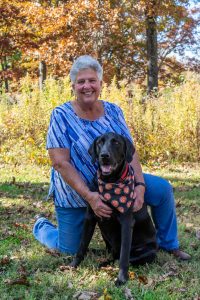 Leslie Parr, Owner, Certified Veterinary Technician
Leslie lives outside of Mt. Horeb with her husband Roger, horses Sawyer, Hawk, Rocky, Gus, Louie, and Vinnie, and Mac, their wonderful black lab. She graduated from MATC in the Veterinary Technician program in 1978. Leslie has worked as a Certified Veterinary Technician for many years in several clinics in Wisconsin. Her hobbies are trail riding, camping with horses, scuba diving, playing with dogs, gardening, swimming, skiing, and socializing.
Carson Sutter, Certified Veterinary Technician

Carson has worked at BEVC since 2015 and currently resides in Black Earth with her significant other, two small dogs, two sassy cats. She attended UW-Platteville where she studied Zoology before earning her certificate in Madison in 2017.
In private practice, Carson's primary interests are anesthesia, surgery and end of life care.
In her free time, she enjoys hiking, traveling, camping and laying out in her hammock!
Cheryl Bumgarner, Veterinary Assistant
Cheryl has lived in the Mazomanie area with her husband Tom for many years. She has worked as a chairside dental assistant, medical assistant, and now veterinary assistant. Cheryl and Tom share their home in Black Earth with 2 cats, Matilda and Carmine, superdog Jill, and a Half-Arabian horse named Siren. Cheryl enjoys reading, gardening, walking with Jill, riding her horse, and visiting her daughter Stacey , son-in-law Travis, and grandchildren Adeline and Lochlan in beautiful Door County. Cheryl finds working at BEVC a lot of fun: great co-workers, great DVMs, great clients, and fun patients.
Becca Phillips, Certified Veterinary Technician
Becca lives outside of Blanchardville with her husband Kevin, her dogs Chaos and Josey Wales, her horses Buddy and Little Brother, and her cats Lefty, Fuzzy, and Tux. She has been interested in veterinary medicine since she was a little girl. She graduated from Globe University's Veterinary Technician program in September of 2013 and has been working at Black Earth Veterinary Clinic since January of 2014. Outside of work, Becca enjoys gardening, horseback riding, cooking, fishing, campfires, and playing with her dogs.
Dani Eastman, Certified Veterinary Technician

Dani started with Black Earth Vet in April 2018. Dani has been a long time resident of Black Earth and enjoys the area and all the people that she knows and meets. She graduated from Globe University Veterinary Technician Program in 2014. Dani especially loves cattle and lives on a dairy farm caring for the livestock on a daily basis. Dani enjoys fishing, hunting, and camping in her free time. At home, Dani has a husband, 2 dogs and 1 cat that she enjoys spending time with.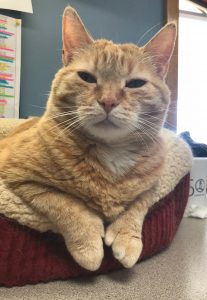 Savannah, Clinic Cat
Savannah was a feral cat from Tyrol Basin. She came in for vaccinations and a spay, and we decided she was just too nice to go back outside. She has been VERY happy being an indoor only kitty. She is also, unfortunately, a junk food kitty, so we all work very hard to keep her from stealing potato chips and Cheetos. She enjoys playing computer games, chasing the laser light, and eating catnip! At first she spent a lot of time hiding, but now she is our official clinic greeter. Walmart, eat your heart out!