8 Cat Diseases you Can Prevent with Vaccination and Deworming
1. Rabies (this can be spread to people)
2. Feline panleukopenia (feline distemper)
3. Feline herpesvirus infection
4. Feline calicivirus infection
5. Feline leukemia (FeLV)
6. Feline immunodeficiency virus (FIV) infection
7. Heartworm disease
8. Intestinal worms (roundworms, hookworms, whipworms, tapeworms, etc., some of which can also infect people)
12 Dog Diseases You Can Combat with Vaccination and Deworming
1. Rabies (this can be spread to people)
2. Canine parvovirus infection ("parvo")
3. Canine distemper
4. Leptospirosis
5. Canine adenovirus-2
6. Canine parainfluenza
7. Canine enteric coronavirus
8. Canine influenza
9. Lyme disease
10. Bordetella ("kennel cough")
11. Heartworm disease
12. Intestinal worms (roundworms, hookworms, whipworms, tapeworms, etc., some of which can also infect people)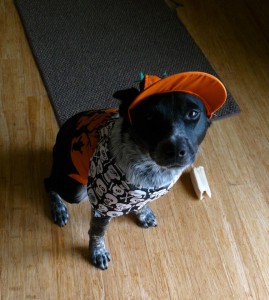 7 Things You Can Do to Make Halloween Safer for Your Pet
1. Don't feed your pets Halloween candy, especially if it contains chocolate or xylitol (a common sugar substitute found in sugar-free candies and gum)
2. Make sure your pet is properly identified (microchip, collar and ID tag) in case s/he escapes through the open door while you're distracted with trick-or-treaters
3. Keep lit candles and jack-o-lanterns out of reach of pets
4. If you plan to put a costume on your pet, make sure it fits properly and is comfortable, doesn't have any pieces that can easily be chewed off, and doesn't interfere with your pet's sight, hearing, breathing, opening its mouth, or moving. Take time to get your pet accustomed to the costume before Halloween, and never leave your pet unsupervised while he/she is wearing a costume
5. Keep glow sticks and glow jewelry away from your pets. Although the liquid in these products isn't likely toxic, it tastes really bad and makes pets salivate excessively and act strangely
6. If your pet is wary of strangers or has a tendency to bite, put him/her in another room during trick-or-treating hours or provide him/her with a safe hiding place
7. Keep your pet inside.
Acupuncture is Now Available!
Black Earth Veterinary Clinic is proud to add acupuncture to the list of services available for your pets. Acupuncture is performed by Dr. Darlene Berkovitz, who trained at the Chi Institute of Traditional Chinese Veterinary Medicine. Acupuncture is a wonderful way to treat many medical conditions, most notably pain from injury, arthritis, or age. Acupuncture can be used in conjunction with common western medical therapies and medications.
Acupuncture is typically tolerated very well by cats and dogs. The needles are a very small gauge and most patients do not even notice them. There are no negative side effects to acupuncture, making it safe for older pets and those with chronic disease conditions.
Acute injuries often need only one or two treatments while chronic conditions require more. Treatments take about 30 minutes and are usually scheduled once weekly for 3 – 5 sessions and then spaced further apart as tolerated by the patient.
Please call us with any questions or to set up an acupuncture appointment for your pet today! 608-767-3400
Dog and Cat grooming is now available!
Grooming is now available at our clinic!! Alissa Doyle will be our groomer and will see dogs and cats!
Call (608)767-3407 to book your appointment!
Please leave a message and Alissa will call you back.
She will be working on Fridays and an occasional Saturday.
Stay Up to Date on Any Dog and Cat Food Recalls That Come Up
Click the picture below to learn more
Cat Food Advisor is Coming Soon! Check Back Often!
Click the picture below to learn more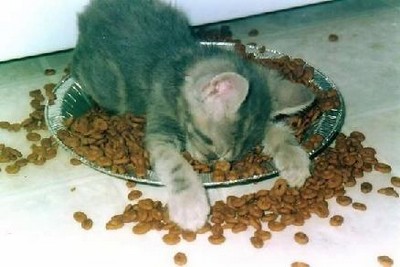 Pet Health Awareness Events of 2015
Click on the text in the calendar below to learn more!
Importance of Wellness Exams
Veterinarians recommend regular wellness exams for the same reason your physician and dentist recommend them – if you can detect a problem in its early stages, it's more likely to be treated and resolved with less expense, less difficulty and better success.
As the saying goes, an ounce of prevention is worth a pound of cure. Vaccinations, heartworm prevention and routine deworming are important components of wellness care and can prevent diseases that are not only life-threatening, but very expensive to treat.
Your veterinarian can recommend a wellness program based on your pet's breed (some breeds are predisposed to certain health problems), age, lifestyle and overall health.
See the Difference a Dental Cleaning Can Make for Your Pet!
Proper dental care can detect dental disease that not only affects the mouth, but can also lead to more serious health problems such as heart, lung, and kidney disease. Good dental hygiene is just as important for pets as it is for humans. Yet, it is one of the most overlooked areas in pet health. Studies by the American Animal Hospital Association (AAHA) reveal that nearly two-thirds of pet owners do not provide the dental care recommended by veterinarians.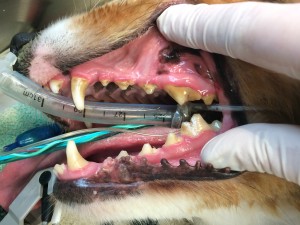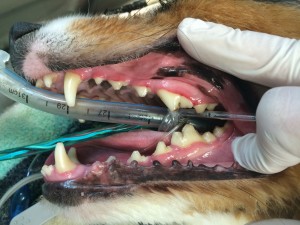 Fact!
More than ¾ of all respiratory infections in cats are caused by feline rhinotracheitis or calicivirus. These can cause cold-like clinical signs, pneumonia or other severe signs and are easily transmitted among cats through secretions. The good news: they can be prevented with regular vaccinations.
Vaccinate today!
If your dog frequents the park, day care or kennel, there's a much higher risk of contracting kennel cough and other contagious diseases. Keep your pets up to date on their vaccinations!
Even if your pet stays mostly indoors, many contagious diseases are airborne and, according to the American Humane Association, could even travel through an open window, so regular vaccinations are crucial regardless of whether your pet goes outside.
Did you know??
Disease immunity inherited by puppies and kittens thanks to their mothers' antibodies typically wears off at around 8 weeks of age. Since young animals' immune systems are still fragile at that stage, it's better to vaccinate your pet sooner rather than later.