Summertime Pet Safety
8 things you can do to protect your dog in the summer
1. Never, ever leave your dog in the car;
2. Make sure your dog has unlimited access to fresh water;
3. Make sure your dog has access to shade when outside;
4. Take walks during the cooler hours of the day;
5. When walking, try to stay off of hot surfaces (like asphalt) because it can burn your dog's paws;
6. If you think it's hot outside, it's even hotter for your pet – make sure your pet has a means of cooling off;
7. Keep your dog free of external parasites (fleas, ticks) and heartworms – consult your veterinarian about the best product for your pet;
8. Consider clipping or shaving dogs with long coats (talk to your veterinarian first to see if it's appropriate for your pet), and apply sunscreen to your dog's skin if she or he has a thin coat.
Dog Paddle 2015
Mark your calendar for the 9th annual Dog Paddle on Sunday, September 13, 2015, at Goodman Pool to help raise funds for Madison Police Department's K9 Unit.
Click on the picture below to learn more!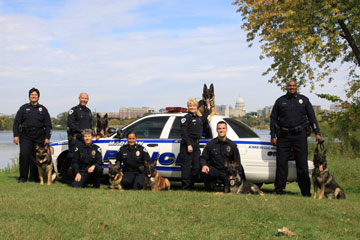 Importance of Wellness Exams
Veterinarians recommend regular wellness exams for the same reason your physician and dentist recommend them – if you can detect a problem in its early stages, it's more likely to be treated and resolved with less expense, less difficulty and better success.
As the saying goes, an ounce of prevention is worth a pound of cure. Vaccinations, heartworm prevention and routine deworming are important components of wellness care and can prevent diseases that are not only life-threatening, but very expensive to treat.
Your veterinarian can recommend a wellness program based on your pet's breed (some breeds are predisposed to certain health problems), age, lifestyle and overall health.
Dog and Cat grooming is now available!
Grooming is now available at our clinic!! Alissa Doyle will be our groomer and will see dogs and cats!
Call (608)767-3407 to book your appointment!
Please leave a message and Alissa will call you back.
She will be working on Fridays and an occasional Saturday.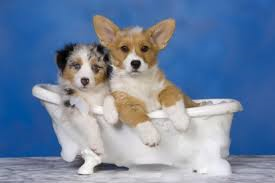 Stay Up to Date on Any Dog and Cat Food Recalls That Come Up
Click the picture below to learn more
Cat Food Advisor is Coming Soon! Check Back Often!
Click the picture below to learn more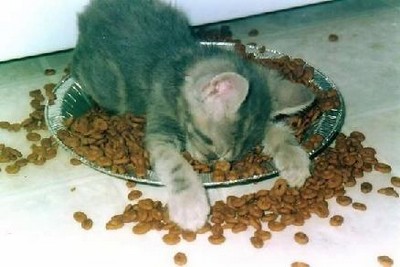 Pet Health Awareness Events of 2015
Click on the text in the calendar below to learn more!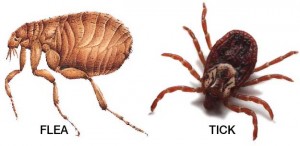 Flea and Tick Season is Upon Us! Ask Us About Prevention Today!
They're creepy, they're crawly...and they can carry diseases. Fleas and ticks are not just a nuisance, but pose animal and human health risks. They suck your pet's blood, they suck human blood, and can transmit diseases. Some of the diseases that fleas and ticks can transmit from animals to humans (zoonotic diseases) include plague, Lyme disease, Rocky Mountain Spotted Fever, bartonellosis and others. That's why it's critical to protect your pets from these pesky parasites and keep the creepy crawlies out of your home.
Fortunately, there are many effective flea and tick preventives on the market to help control the pests and prevent the spread of zoonotic diseases. Knowing what kind of product to use, and how to use it, is critical to the health and safety of your pet. Many are spot-on (topical) products that are applied directly to your pet's skin, but there are some that are given orally (by mouth). Although medicines and pesticides must meet U.S. government-required safety standards before they can be sold, it is still critical that pet owners carefully consider their flea and tick preventive options (and closely read the label) before they treat their pets with one of these products.
See the Difference a Dental Cleaning Can Make for Your Pet!
Proper dental care can detect dental disease that not only affects the mouth, but can also lead to more serious health problems such as heart, lung, and kidney disease. Good dental hygiene is just as important for pets as it is for humans. Yet, it is one of the most overlooked areas in pet health. Studies by the American Animal Hospital Association (AAHA) reveal that nearly two-thirds of pet owners do not provide the dental care recommended by veterinarians.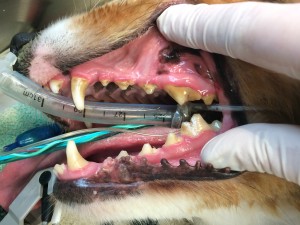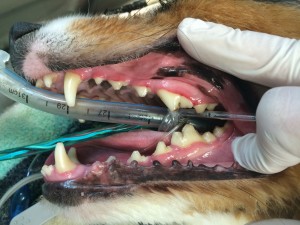 Fact!
More than ¾ of all respiratory infections in cats are caused by feline rhinotracheitis or calicivirus. These can cause cold-like clinical signs, pneumonia or other severe signs and are easily transmitted among cats through secretions. The good news: they can be prevented with regular vaccinations.
Vaccinate today!
If your dog frequents the park, day care or kennel, there's a much higher risk of contracting kennel cough and other contagious diseases. Keep your pets up to date on their vaccinations!
Even if your pet stays mostly indoors, many contagious diseases are airborne and, according to the American Humane Association, could even travel through an open window, so regular vaccinations are crucial regardless of whether your pet goes outside.
Did you know??
Disease immunity inherited by puppies and kittens thanks to their mothers' antibodies typically wears off at around 8 weeks of age. Since young animals' immune systems are still fragile at that stage, it's better to vaccinate your pet sooner rather than later.